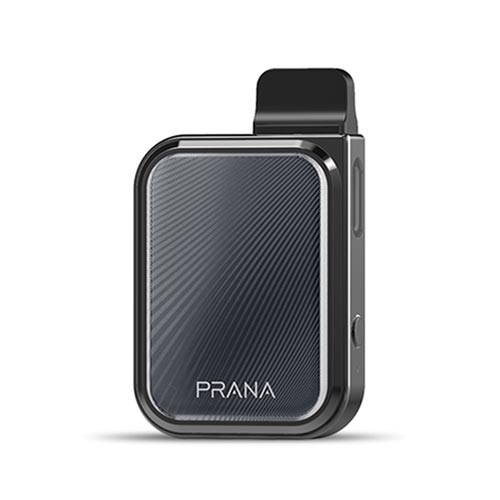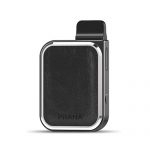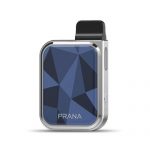 Prana Kit Pod by Lost Vape
$31.99
Lost Vape Prana Kit is heralding a compact diminutive shape,comes paired with a 1.0ml refillable pod, powered by 500mAh rechargeable battery, and with an integrated 1.0ohm coil. the chassis is impervious to light falls and drops constructed from quality zinc-alloy,, mitigating damage to the proprietary chipset within. It is the next vaping pod system that should be added to the collection, delivering a compact portable profile and exquisite vapor output that is perfect for those looking for discretion or love vaping on-the-go.
Description
Additional information
Reviews (0)
Note
Description
Lost Vape PRANA Pod Vape is an exquisitely crafted vape for your favorite nicotine salt e-liquids. The shiny acrylic and textured leather elements of this vape make it stand out from others on the market. Also worth mentioning is the fact that these materials are environmentally friendly! While the looks are extremely elegant and appealing, the PRANA pod vape is no slouch when it comes to performance.
It features three adjustable power levels: 9 watts, 10 watts and 12 watts. Simply press the power button ones to select or cycle through the available modes. Each of the modes is indicated via a colored LED light that is located on the side frame of the PRANA.
Level 1: Red
Level 2: Blue
Level 3: Green
This ultra portable pod vape is designed with simplicity in mind, utilizing draw activation technology to bring you an extremely satisfying mouth-to-lung vaping experience. The built-in 500mAh battery on the Lost Vape PRANA keeps your vape light, yet optimized to last you through out the day.
The refillable pods feature a 1.2ohm resistance and 1mL e-liquid capacity. While the side filling port ensures an easy refill every time!
Lost Vape PRANA Pod Vape Features:
Pocket Size
3 Adjustable Power Modes
1mL E-Liquid Capacity
6 Color Choices
Environmentally Friendly Materials
Exquisite Craftsmanship
Refillable Pods
Battery Status LED Indicator
USB Rechargeable
What's in the box:
1 x PRANA Pod Vape
2x PRANA R1 Pods
User Manual
MicroUSB Cable
Lanyard
Warranty Card
Additional information
| | |
| --- | --- |
| Weight | 0.350 kg |
| Dimensions | 12 × 15 × 12 cm |
| Colors | Black (Leather), Black Peacok, Brown (Leather) |
VAPING AND PREGNANCY
This product is not advised for pregnant woman. While vaping products contain fewer harmful chemicals than cigarettes, they may still contain nicotine. Talk to your health care provider about your options of quitting nicotine during pregnancy.
LABELING
The illustrations and images on this page product are not contractual, the appearance of the products presented may vary.
Canadian orders do not ship with exterior box pictured and artwork may be altered for S5 compliance.
PRE-FILED POD
On Thursday February 6, 2020, the United States banned flavored cartridge electronic cigarettes (ENDS) (other than tobacco or menthol). In addition, the United States has also raised the purchase age for tobacco products to 21 years. In conclusion, no shipments containing pre-filled pods will be sent to the United States.