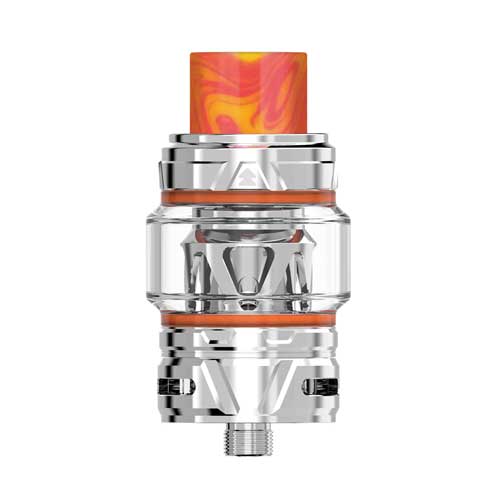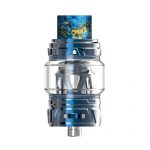 Falcon 2 Tank by Horizon Tech
$42.99 – $43.99
Horizon Falcon 2 Tank is a new and upgraded version of its predecessors HorizonTech Falcon Tanks. A top-fill sub-ohm tank featuring 5.2ml e-liquid capacity, made of stainless steel, with a fashionable resin drip tip, and a glass made of Pyrex. Furthermore, the Falcon 2 tank also includes a 3.4mL replacement glass for a slimmer profile.
Description
Additional information
Reviews (0)
Note
Description
HorizonTech Falcon II Tank  comes with a new fan-shaped coil, the new fan-woven mesh heating wire can maximize the airflow of the bottom coil combined with the bottom-up coil heating, forcing the smoke to compress upwards, forming a vapor compression path, which makes the flavor denser and the vapor more smooth. And the way to change the coil is convenient, can get rid of the trouble of dirty hands, and can replace the coil when the e-liquid is not completely used up.You will enjoy healthier and clean taste. What's more, both 3.4ml and 5.2ml capacity meet the need of daily vaping!
Main Features:
1. New 0.14Ω sector mesh coil for denser flavor and smooth vapor
2. Both 3.4ml and 5.2ml capacity meet the need of daily vaping
3. Easy push top fill design to save your time
4. Convenient way to change coil, get rid of dirty hands
Physical Parameter:
Size: 56 x 28 x 25mm
Capacity: 5.2ml
Resistance:0.14ohm
Color: Carbon Black, SS, Blue, Rose Gold, Rainbow
Packing list:
1 x Falcon II Tank
1 x Sector Coil
1 x 3.4ml Glass Tube
1 x Set Of Rings
Note:
Please read the user manual carefully before using this device.
Warranty Time:
3 months for the kits and no warranty for the rest spare parts and excluding the human-caused problem.
Additional information
| | |
| --- | --- |
| Weight | 0.385 kg |
| Dimensions | 17 × 13 × 8 cm |
| Colors | Blue, Carbon Black, Rainbow, Rose Gold, Stainless Steel |
VAPING AND PREGNANCY
This product is not advised for pregnant woman. While vaping products contain fewer harmful chemicals than cigarettes, they may still contain nicotine. Talk to your health care provider about your options of quitting nicotine during pregnancy.
LABELING
The illustrations and images on this page product are not contractual, the appearance of the products presented may vary.
Canadian orders do not ship with exterior box pictured and artwork may be altered for S5 compliance.
PRE-FILED POD
On Thursday February 6, 2020, the United States banned flavored cartridge electronic cigarettes (ENDS) (other than tobacco or menthol). In addition, the United States has also raised the purchase age for tobacco products to 21 years. In conclusion, no shipments containing pre-filled pods will be sent to the United States.