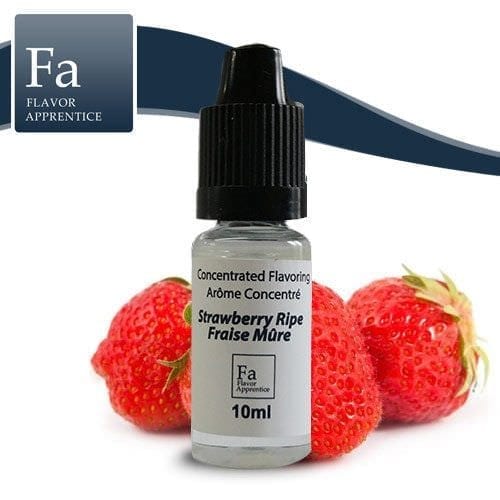 Strawberry (Ripe) by Flavor Apprentice
$3.90 – $14.99
This is a fresh, natural strawberry flavor, a bit different than our original. I'm sure there will be fans of both!
Description
Note
Additional information
Reviews (7)
Description
The most used strawberry flavor by DIY experts. We can find this aroma in almost every recipe that taste like strawberries. A delicious and unforgettable flavor.
Made in the USA by TFA/TPA.
VAPING AND PREGNANCY
This product is not advised for pregnant woman. While vaping products contain fewer harmful chemicals than cigarettes, they may still contain nicotine. Talk to your health care provider about your options of quitting nicotine during pregnancy.
LABELING
The illustrations and images on this page product are not contractual, the appearance of the products presented may vary.
Canadian orders do not ship with exterior box pictured and artwork may be altered for S5 compliance.
PRE-FILED POD
On Thursday February 6, 2020, the United States banned flavored cartridge electronic cigarettes (ENDS) (other than tobacco or menthol). In addition, the United States has also raised the purchase age for tobacco products to 21 years. In conclusion, no shipments containing pre-filled pods will be sent to the United States.
Additional information
| | |
| --- | --- |
| Weight | N/A |
| Dimensions | N/A |
| Quantity | 10ml, 30ml, 125ml |